methods for total
body rejuvenation

offered by Santhigram
How we make the difference at
Santhigram
Why should I consult an Ayurvedic practitioner at
Santhigram?
Santhigram is committed to spreading the goodness of Ayurveda. Our journey starts with a thorough personal assessment to comprehend your body type, history, diet, lifestyle, and current health concerns. We guide you on the benefits of an Ayurvedic lifestyle and target the underlying causes of your health issues. Our holistic therapies aim to revitalize your mind, body, and spirit, enriching your overall quality of life and well-being. We prioritize your well-being and deliver unparalleled care and personalized attention for all your health concerns.
Where can I get authentic
Ayurvedic products ?
At Santhigram, we take pride in offering authentic Ayurvedic products, including a diverse range of classical remedies such as oils, Arishtam, Asavam, Choornam, Ghruthams, Kashayam, Kwath, Tablets, Lehyam, as well as modern supplements that blend ancient wisdom with modern science for enhanced efficacy. Our ingredients are sourced from the pristine landscapes of Kerala and manufactured in our GMP-certified facility, undergoing rigorous testing for heavy metals and pesticides to ensure the safety and authenticity of our Ayurvedic products.
What are the therapies
Santhigram Offer?
At Santhigram, we offer specialized Ayurveda and Panchakarma therapies to manage various chronic conditions, including digestive disorders, musculoskeletal pain, chronic respiratory and skin conditions, hormonal imbalances, stress-related disorders, chronic fatigue, fertility issues, and many more. Our Ayurveda experts will assess your health status and create personalized plans to address your specific needs and concerns. Our team of experts specializes in authentic Kerala Panchakarma procedures that will be customized for whole-body detoxification and rejuvenation. Our therapies use an integrative approach that combines Ayurveda and yoga to enhance whole-person wellness and prevent diseases.
Why Santhigram focuses on
dietary and lifestyle patterns?
At Santhigram, we prioritize on diet and lifestyle modifications that perfectly align with your Prakriti and the seasonal rhythms to promote wellness. According to Ayurveda, consuming fresh, wholesome foods and adhering to a healthy daily routine can lead to heightened energy, increased vitality, and improved sleep patterns. Ayurvedic principles are grounded in the idea that proper nourishment and a balanced lifestyle can enhance our body's innate ability to heal and delay the onset of diseases, promoting longevity. Focusing on diet and lifestyle empowers individuals to take charge of their well-being for sustainable health and wellness.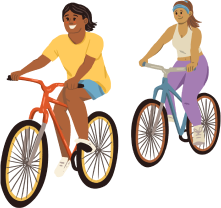 How does Santhigram ensure the
continuity of care

for its clients?

At Santhigram, we believe that health and wellness is an ongoing journey, not just a destination, and we are devoted to guiding you every step of the way. Our goal is not just to address short-term health concerns but to promote long-term wellness. Through regular follow-up sessions, we tailor our approach to meet your specific needs, try to identify challenges that may arise, and make timely adjustments to your therapies or lifestyle, leading to better overall outcomes. Our follow-up sessions help you stay accountable to your health goals and the continuous support and feedback encourage you to stay committed to your wellness plan. By identifying potential issues early on, we can take proactive steps to maintain your well-being and prevent future health problems.
Prakriti is one of the earliest known concepts of preventive and personalized medicine. Ayurveda recognizes the uniqueness of every individual and can guide you towards a healthier you. Personalized care, embedded in Ayurveda, is woven around the heuristic concept of Prakriti based on Tridosha theory. All the three doshas are present in every individual, but the ratio differs between individuals. Prakriti refers to the unique constitution of an individual resulting from a combination of the three doshas that gets expressed as distinct physical, physiological, and behavioural traits. Health and well-being in Ayurveda are perceived as the ability to balance the three doshas and any imbalance could result in a diseased state.

Prakriti can be determined by using a specially designed questionnaire that evaluates the psycho-somatic characteristics of an individual. Prakriti analysis is the key for diagnosis and customization of treatment in Ayurvedic practice. This means that the same treatment may not be effective for everyone and needs to be tailored according to individual needs. Prakriti has the power to predict the predisposition to certain diseases. Knowledge and awareness of individual Prakriti helps to make informed choices for optimal health and peak performance. Above all, Prakriti serves as a code for healthy living
Our clients count on
Santhigram
Madhulika Bala
2023-07-18
I have been seeing Dr Ambika for more than a decade now. Her advice, therapy and Ayurvedic medicine recommendations are highly effective and without the downside of side effects of western medicine. When my 9 month old had a bad case of eczema, we went to numerous dermatologists but other than steroid ointment no solution was given , I searched for and saw Dr Ambika after which my daughter started seeing improvement within 3 days. Ayurveda may seem pricey at the outset but you avoid mental anguish and costs later down the road. When my husband complained about pain in his back, seeking Dr advice on muscle pain, we were shocked to discover that he had a completely different issue which Dr Ambika help us address with her medication avoiding a further complication. Consider going to her when you are struggling with symptoms that are hard to identify after numerous tests, you want to avoid side effects of conventional medicine specially for children or for general well-being , I will highly recommend Santhigram Wellness Karela Ayurveda. The office staff is very organized and you get appointments at multiple locations quickly .
I recently had the pleasure of visiting Santhigram Wellness Center in North Brunswick, NJ, and I must say it exceeded all my expectations. Coming of a terribly long recovery period post my ankle surgery and its after effects, I felt a sense of tranquility and peace that instantly put me at ease, the moment I soke to Dr. Ambika. She diagnosed the problems holistically and connected with me at personal level, helping me feel comfortable with the treatment plan that was put together The ambiance of the center is simply delightful, with a welcoming atmosphere. The staff members are incredibly warm and friendly, making you feel like a valued guest from the very beginning. Their professionalism and genuine care for your well-being are evident in every interaction. The range of wellness services offered at Santhigram is truly impressive. Whether you're seeking relaxation, stress relief, or healing, this center has it all. I opted for their Ayurvedic massage, and it was an absolute game-changer. My therapist, Mr. Nishad was highly skilled and knowledgeable, tailoring the treatment to my specific needs. The experience was incredibly rejuvenating, leaving me feeling balanced and revitalized. Santhigram Wellness Center also provides Ayurvedic consultations, which I highly recommend. The Ayurvedic doctor took the time to understand my concerns and provided valuable insights into improving my overall health and well-being. Their holistic approach and attention to detail were truly commendable. In conclusion, Santhigram Wellness Center in North Brunswick is a hidden gem for anyone seeking genuine wellness and healing. The tranquil ambiance, knowledgeable staff, and wide range of Ayurvedic services make it a haven for rejuvenation. I cannot recommend this center enough and will definitely be returning for more wellness experiences in the future.
Helps to Lowers My Blood Pressure, Cholesterol, reduce my Stress and Anxiety. Thank u very much Dr. Ambika Nair
Swami Prajñananda Saraswati
2023-06-30
Dr. Nair is highly skilled and knowledgeable as well as deeply caring. This is a rare and beautiful combination. She has helped me with acute and chronic acid reflux. When I started seeing her, my condition was at an 8 or 9 (out of 10). And since meeting with her, I am very much improved. I used to get acid reflux every day. Now, if I do get it, it is very mild and the times are few and far between. Since this has been a lifelong condition, I am very grateful for this relief. Another thing about Dr. Nair is she makes herself so available. If anything comes up for you she is responsive. She will meet with you and share advice on what to do next. I feel very well taken care of by Dr. Nair. She has a big heart and is a wealth of knowledge. You will be in good hands when you work with her.
Sridhar Ranganathan
2023-06-30
Received 3 weeks of therapy at the North Brunswick location and was thoroughly impressed with the helpfulness and flexibility of the staff. I was also very happy with the quality of care I received and am confident that my health is in great hands.
We are fortunate to have come in contact with Dr Nair and her practice. She is truly gifted and has helped everyone in our family with different issues and health concerns. We love Dr Nair and everyone at the facility!
Padmashri Ashish
2023-06-29
Great place to go for improving wellness! Fantastic therapists, most friendly staff always willing to find an appointment as soon as possible! Transformative experience!
Fatima Sultana
2023-06-20
Awesome Doctor who gave me second life and Friendly staff .